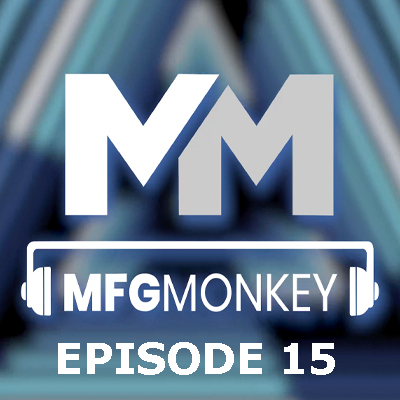 MFGMONKEY Episode 10: Will Zell Co-Founder & Michael Bernhard  Solutions Architect of Nikola – Bringing technology into manufacturing.
Nikola was founded in 2014. Started from working with wireless electricity in the beginning with things such as hearing aids and smart homes to then grow into the manufacturing world. 
We discuss the development of technology into the manufacturing world. Will and Michael break down their process of the first phone call to how they are able to successful help manufactures monitor their machines/companies. Expanding into how COVID-19 and how it has affected the manufacturing world and how it is going to make it better in the future. 
Please check out the Nikola process: Vero Online Demo
Chapter I: 2015-2017
Nikola Labs started as a pure wireless power company, developing core hardware technology that can enable wireless power in low-power electronic devices. 
This chapter included great technological development, such as the launch of the INDRA chip. Developed in partnership with Skyworks Solutions and Texas Instruments, INDRA is the first single-chip solution that incorporates RF to DC conversion and power management. Its small form factor is ideal to be designed into low power sensor devices. While developing INDRA, Nikola pursued and built relationships with companies across many industries interested in incorporating wireless power into their products, which led to the second chapter.
Chapter II: 2017-Beyond
Nikola Labs was introduced to the application of condition monitoring for manufacturing equipment in 2017. As part of the Industrial Internet of Things, sensor-based condition monitoring enables the prediction of machine breakdown before it happens, and proactive maintenance to address problems and prevent unplanned downtime. 
The stars aligned so strongly on this application that it led Nikola to focus solely on this application and begin to transform from a wireless power hardware provider to a full solution condition monitoring provider.
This transformation resulted in the late-2018 launch of Vero and the buildout of the service model in 2019 to create a fast-growing organization that serves global manufacturing organizations to help reduce unplanned downtime and save millions of dollars per year.
If you have any questions, comments, or topics you just want to hear about let us know. 
Contacts us at: info@mfgmonkey.com
Subscribe today & help fabricate the future.