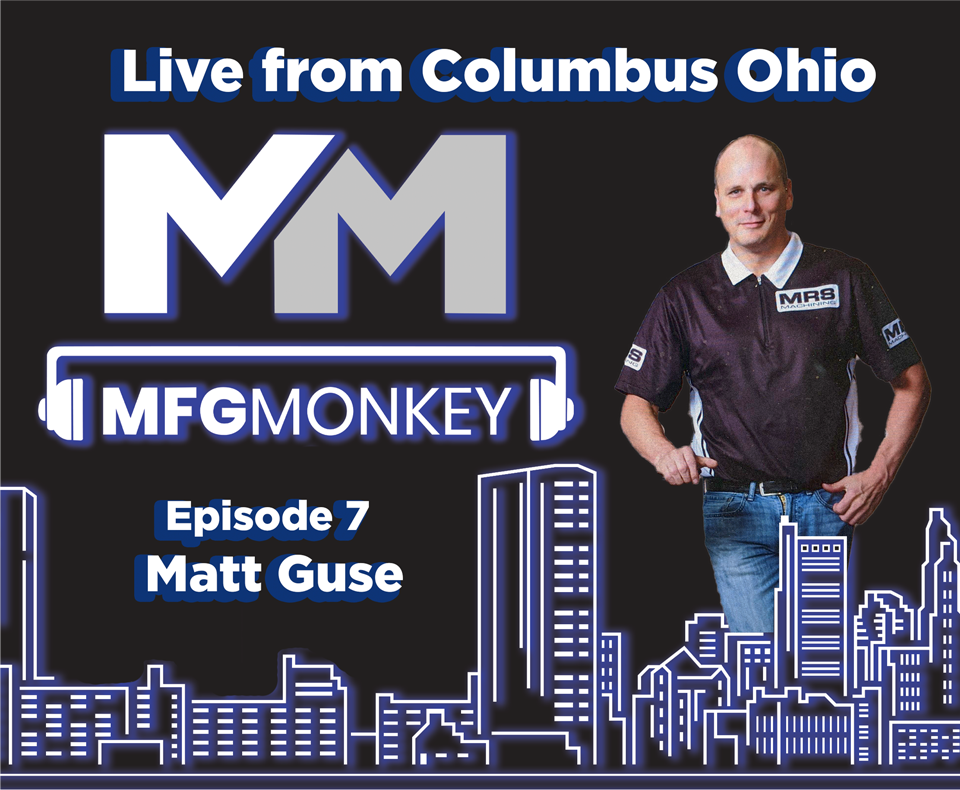 Matt Guse
President and Owner
MRS Machine and Tool
mguse@mrsmachiningco.com| 
https://www.linkedin.com/in/matt-guse-3aa35914/
Episode 7 - Building a Job shop in high School and getting youth involved in Manufacturing.
Matt discusses the 3 F's for us Fail Fast – Fix Fast – Forget Fast. An what that means to building people up and building an amazing culture in his shop.
We also discuss how he built his shop in high school and how he is so successful getting youth involved in manufacturing at a young age and how he maintains a youthful team in a small town of 1,500 people in Augusta, Wisconsin. 
If you have any questions, comments, or topics you just want to hear about let us know. 
Contacts us at: info@mfgmonkey.com
Subscribe today & help fabricate the future.