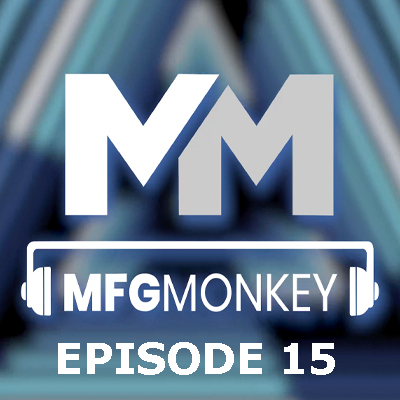 Today we talk with my good friend Eric Barge. We discuss what skills kids are getting at career tech Schools V.S. traditional high school.  We also delve into "College for All" being falsely advertised to our kids we talk about how schools are doing a disservice  to students by not focusing on information Literacy, Financial Literacy, and Computer Science Literacy. Then following all that up with New College vs Old College -2-year / 4-year certificates V.S. Associates V.S. Bachelor. 
Eric Barge, Engineering and Architectural Design Instructor
Education 
UPPER VALLEY JOINT VOCATIONAL SCHOOL – Piqua, Ohio
Tech-Prep: Pre-Engineering Program PIQUA HIGH SCHOOL

 

WRIGHT STATE UNIVERSITY OF DAYTON – Dayton, Ohio: Education 
EDISON STATE COLLEGE – Piqua, Ohio: Mechanical Engineering Design
THE UNIVERSITY OF DAYTON – Dayton, Ohio: Mechanical Engineering

 
If you have any questions, comments, or topics you just want to hear about let us know. 
Contacts us at: info@mfgmonkey.com
Subscribe today & help fabricate the future.