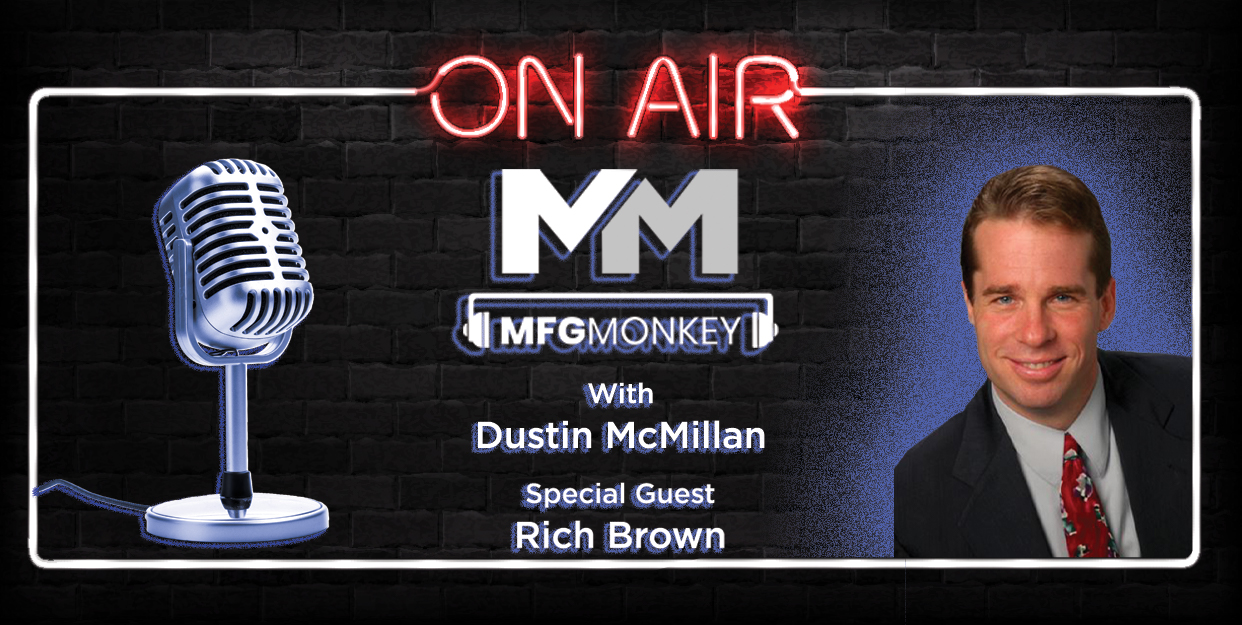 Rich Brown
Compass Tech International
Contacts us at: info@mfgmonkey.com
Episode 6.1 series PPP (Payroll Protection Programs)
In this significant episode, we discuss PPP (Paycheck Protection Programs) and what it means for you now, and more importantly, what this program or these programs mean for you and your company's future.
We dive into this topic from a user's standpoint. Now that you have read all of the emails and information you can find; HOW do you apply, and how do you use this program. What are qualified expenses, and what are now qualified expenses?
Rich and I discuss this not from a banker, accountant, or attorney point of view. But an owner's perspective in the manufacturing world and how we are strategically planning to capture talent now that just a month ago would not have been available.
 Rich sent me this message two days before our podcast, and I couldn't agree more. 
"The need to project business impact and plan financially for survival and a strong re-entry into a very different market when the economy is re-started is critical. Assuming the underlying economic strength before the pandemic allows a true V-Shape rebound, the competition will be feeble. Thus there is an opportunity for growth for companies strong enough and strategic enough to come through stable and with a plan to serve clients well and with new models and tools.  
The original focus of the podcast in a very tight labor market has been completely blown up, at least for the short term". 
SBA Columbus office:   614-469-6860
401 N. Front Street  Cols 43215
David Townsend – key contact
Jill Nagy-Reynolds  -  614-940-8124
http://covid19relief.sba.gov/#/
http://www.sba.gov/page/coronavirus-covid-19-small-business-guidance-loan-resources#
https://www.sba.gov/funding-programs/loans
SBA Funding Paycheck Protection Program: https://www.sba.gov/funding-programs/loans/coronavirus-relief-options/paycheck-protection-program-ppp
SBA Coronavirus Guidance: https://www.sba.gov/page/coronavirus-covid-19-small-business-guidance-loan-resources
BioOhio tools – Great comprehensive list: https://www.bioohio.com/covid19/
Just released from SBA:
https://www.sba.gov/about-sba/sba-newsroom/press-releases-media-advisories/sbas-paycheck-protection-program-small-businesses-affected-coronavirus-pandemic-launches?utm_medium=email&utm_source=govdelivery
disastercustomersservice@sba.gov
Next up – PPP (Paycheck Protection Program) vs EIDL (Economic Injury Disaster Loan)